Sunridge Hotel Group Opens a Residence Inn by Marriott in Sedona, Arizona
The 90-suite Residence Inn by Marriott hotel in Sedona, Arizona is now open for business. Located at 4055 West State Route 89A, the all-suite property will operate as a Marriott franchise, owned by Sedona Hospitality Group II, LLC and managed by Sunridge Hotel Group of Mesa, Arizona. The all-suite hotel sits adjacent to Sunridge Hotel Group's award-winning Courtyard by Marriott property, that has a running history of providing quality service since its opening. General Manager Jill Meixueiro leads the management team at the Residence Inn by Marriott Sedona for Sunridge Hotel Group.
Nestled in the red rocks of West Sedona and three miles south of Uptown Sedona offering numerous shops, galleries, restaurants and outdoor activities, the Residence Inn by Marriott Sedona offers guests convenient access to Red Rock State Park, Slide Rock State Park, Crescent Moon Picnic Area, and numerous hiking trails including Devil's Bridge Trail and Skywalker Trail situated next to the hotel.
"Whether on vacation or business travel, guests can explore a variety of exceptional attractions that make Sedona a popular destination for visitors," said Brian Welker, President, Sunridge Hotel Group. "Our hotel will offer an unparalleled Residence Inn experience with spacious suites and contemporary amenities, making us the logical choice for extended-stay guests coming to the area."
The Residence Inn by Marriott Sedona is an all-suite hotel that features studio, one-bedroom and two-bedroom suites with balconies and mountain views. Guests looking for a revitalizing sleep experience will enjoy the hotel's plush mattresses and crisp linens, while guests focused on being productive will value their suite's large, well-lit work desk, ergonomic chair and complimentary high-speed Internet access. Each suite also has a fully-equipped kitchen with a coffeemaker, microwave oven, residential-sized appliances and a flat-screen television with access to Netflix, Hulu and YouTube.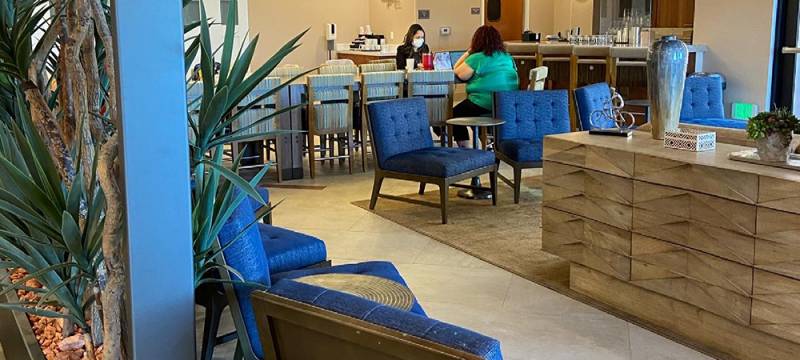 The two-story hotel is pet-friendly and features a well-equipped fitness center, an outdoor swimming pool, a hot tub, a full-service bar open for light dinner fare, expansive outdoor space with multiple patios with barbecue grills and a view deck, free high-speed internet, a complimentary hot breakfast buffet, guest laundry, and offers 550 square feet of meeting space to accommodate functions for up to 50 people. The hotel also has its own private meditation area adjacent to the Coconino National Forest.
The Residence Inn by Marriott Sedona will implement enhanced company-wide health and safety standards required by the Marriott Global Cleanliness Council. These standards can be found at https://clean.marriott.com/. For more information on the Residence Inn by Marriott Sedona or to make reservations, please call 928-239-7470 or visit www.marriott.com/flgrs.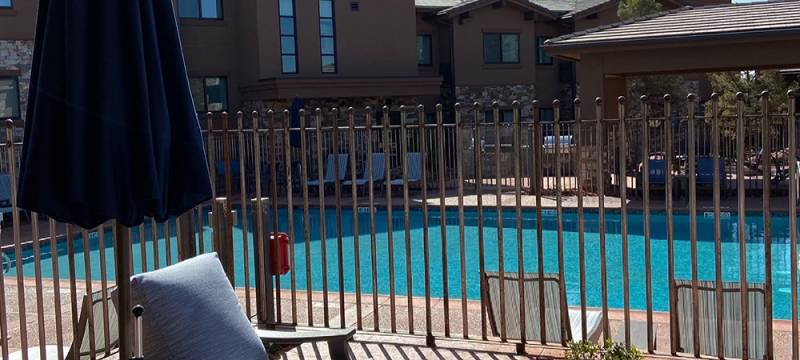 ---
About Sunridge Hotel Group
Based in Mesa, AZ, Sunridge Hotel Group owns and operates a portfolio of upscale and upper midscale hotels located in AZ, NM, CO, UT, and CA. Sunridge is focused on the development of Marriott-branded hotels, which comprise the majority of its portfolio. Since the development of its first Marriott hotel in 1999, Sunridge has repeatedly received industry recognition including multiple awards from Marriott for "Best Opening," "Guest Satisfaction Excellence," and "Renovation Excellence." Sunridge Hotel Group has been awarded the prestigious "Partnership Circle" Award numerous times in recent years, as recent as 2018, a recognition given to Marriott's top management and development companies. Sunridge's success is the result of individuals who adopt the "Spirit to Serve" attitude and who take pride in exceeding guest expectations. To learn more about the Sunridge Hotel Group visit sunridgehotels.com.
About Residence Inn by Marriott
Residence Inn by Marriott is the global leader in the longer stays lodging segment, with more than 850 properties located in more than 12 countries and territories. Designed for long stays, the brand offers spacious suites with separate living, working, and sleeping zones. Fully functional kitchens; grocery delivery service; 24-hour markets and complimentary breakfasts help guests maximize their time and thrive while they travel. The RI Mix™ evening events afford guests the opportunity to socialize and connect with the local community. Each Residence Inn offers free Wi-Fi in both public and guests spaces to ensure continuous connectivity while on the road. As a member of the Marriott International portfolio, Residence Inn is proud to participate in Marriott Bonvoy™, Marriott's highly awarded travel program offering members an extraordinary portfolio of global brands, experiences on Marriott Bonvoy Moments and unparalleled benefits including earning points toward free hotel stays and nights toward Elite status recognition. To enroll for free or for more information about the program, visit MarriottBonvoy.com. For more information or reservations, visit residence-inn.marriott.com. For travel tips, the latest on the brand or to connect with other travelers, "like" Residence Inn on Facebook and follow @ResidenceInn on Twitter and Instagram.