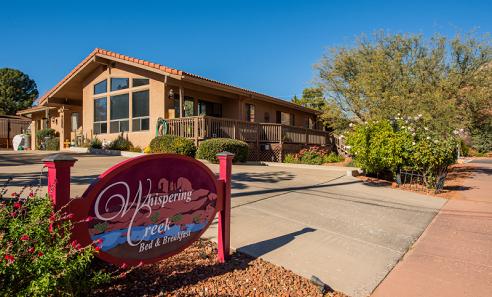 Coupon Provided By: Visit Sedona
Valid Through: 11/30/2022
We know you love the fresh air, challenging trails, and breathtaking scenery of Sedona so come and stay at the Whispering Creek B&B and book our Outdoor Enthusiasts Package. This package includes a compass, a trail map, a water bottle and snacks to use while you are having an extraordinary adventure in Sedona. An additional $45.00 will be added to your account once the reservation is finalized. When making reservations note "Outdoor 2022" in the comments section.