Thank you to our past Sponsors!
The Arabella Hotel Sedona

Journey into the high desert on a quest for relaxation and adventure at Arabella Hotel Sedona, and discover amazing views of the dramatic Red Rocks at our adobe-style hotel. Relax at our family-friendly oasis with easy access to miles of hiking and biking trails. Our hotel invites you to embrace the relaxed spirit and vital energy of Sedona, Arizona.
---
Arizona Safari Jeep Tours

From the Wildlife Safari to Diamond Back Gulch to Seven Canyons, Safari Jeep Tours offers a variety of tours to please every member of the family. Safari guides are the most educated and experienced in Arizona. With Jeeps outfitted for your ultimate safety and comfort. Ride with the best. Life is a Safari!
---
Aspey, Watkins, & Diesel PLLC

AWD LAW represents clients in a variety of areas, including civil litigation, family law, bankruptcy, personal injury, estate planning, immigration, criminal defense, DUI/DWI, real estate and business formation and counseling. AWD LAW has a reputation of being competent and cost-effective.
---
Barlow Jeep Rentals

Rent a jeep and do your own self-guided tour! New Jeep Wrangler Rubicons with auto transmissions, A/C, 2″ suspension lifts, 32″ offroad tires, and enclosable soft tops. Permitted on ALL open Sedona trails. Easy, moderate or adventurous trails. Free trail info & maps, driving tips and ice chest with ice. Fun for the whole family!
---
Best Western Plus Arroyo Roble Hotel & Creekside Villas

Located in uptown Sedona, on Oak Creek! Steps from restaurants, shops, and galleries. As the tallest building in Sedona, the 5-floor hotel offers spectacular unobstructed red rock views from private balconies and/or patios (town views available). Included with your stay: a delicious FREE hot breakfast buffet, FREE Wi-Fi, and Clubhouse access with in & outdoor pools, whirlpools, steam room, sauna, game room, and more! Creekside Villas sleep up to 6 on the banks of Oak Creek. Hotel Amenities: 46" LED TV's, DVD Player, pillow-top mattresses, in-room coffee, refrigerator, microwave and more.
---
Biermann Construction & Development Inc

Commercial and residential construction with over 36 years experience. Proven track record of completing projects on time and on budget with ultimate customer satisfaction. We will foster the relationship between the owner, architect and builder.
---
Boots and Tiaras


Unique, high end, western-themed boots, apparel, jewelry, belts, purses and more for the discerning woman.
---
Courtyard by Marriott Sedona

A world-class view of Sedona's magnificent red rocks, hiking trails off property, an innovative lobby space, contemporary guestroom design, exceptional breakfast-lunch-dinner experience at the Bistro, and a location close to all the attractions for which Sedona is known. Unique meeting room with state-of-the-art AV and service from a family of team members that opened the hotel just over a year ago, this is what you can expect from our special Courtyard by Marriott here in majestic Sedona, AZ.
---
Dahl Restaurant Group

Dahl Restaurants of Sedona Arizona is the parent company of the best Sedona Dining brands, Mariposa, Cucina Rustica, Pisa Lisa, Dahl & Di Luca Ristorante Italiano. Lisa Dahl's cooking style is diverse and includes high-end traditional Italian, rustic Mediterranean, South American-inspired and wood-fired pizza, considered among the best in Arizona. Today, Dahl Restaurants Group welcomes nearly 400,000 guests annually across all four restaurants and employs close to 250 people, many of whom have been with the company for over 15 years.
---
Diamond Resorts International

Diamond Resorts International® is one of the largest hospitality companies in the world. The ideal set-up for aspiring globe trotters, Diamond Resorts offers a network of more than 420 vacation destinations in 35 countries with destinations throughout the continental United States and Hawaii, Canada, Mexico, the Caribbean, South America, Central America, Europe, Asia, Australia and Africa.
---
El Portal Sedona Hotel

El Portal Sedona Hotel is a AAA Four Diamond hotel offering guests unpretentious luxury. We are a true pet friendly hotel, with no pet fees. Experience the dramatic views, relax in the romantic courtyard, walk to Tlaquepaque Arts & Crafts Village, uptown Sedona, or take a tour or two - we offer unparalleled concierge services for the Sedona area. We have been named one of the eight best hotels in the U.S. by Frommer's and the New York Times, and was voted as one of the top ten hotels in the Southwest by readers of Condé Nast Traveler.
---
Elizabeth A. McFarland, Attorney at Law

Our mission is to serve Sedona and the Verde Valley with experience and integrity. Since 2002, we have provided outstanding legal services in the areas of estate planning, probate, guardianships and conservatorships, and trust administration. We are committed to our clients' success.
---
Enchantment Resort

Enjoy Sedona's scenery with private, one-story adobe accommodations, all with private viewing decks.
---
Exposures International Gallery of Fine Art

Established in 1996, Exposures International Gallery of Fine Art, located at the heart of Sedona's "Gallery Row" on State Route 179, is the largest and most unique art gallery in the Southwest. You are invited to explore an abundance of new creations by over 100 artists in 20,000-square-feet of breathtaking art display. Discover why Exposures International was named "Best Gallery in Sedona," and "One of the 25 Best Galleries in America!"
---
Fairway Independent Mortgage Corporation
Jonathan Burgueno and Nicholle Miller of Fairway Independent Mortgage Corporation in Sedona, AZ, are committed to providing the best home loan solutions for their customers. Backed by excellent operations and a company that truly cares about people, their goal is to help everyone achieve the dream of owning a home.
CONTACT INFO:
Jonathan Burgueno, Co-Branch Manager
NMLS # 290524
1865 W. State Route 89A, Suite D, Sedona, AZ 86336
Phone: 928-282-3200
jonathanb@fairwaymc.com www.sedonahomeloans.com
Nicholle Miller, Branch Manager
NMLS # 189789
1865 W. State Route 89A, Suite D, Sedona, AZ 86336
Office: 928-282-3200
nicholle.miller@fairwaymc.com www.sedonhomeloan.com
LEGAL DISCLAIMER:
Copyright©2018 Fairway Independent Mortgage Corporation. NMLS#2289. 4750 S. Biltmore Lane, Madison, WI 53718, 1-866-912-4800. Other restrictions and limitations may apply. All rights reserved. AZ License #BK-0904162. Licensed by the Department of Business Oversight under the California Residential Mortgage Lending Act, License No 41DBO-78367. Licensed by the Department of Business Oversight under the California Finance Lenders Law, NMLS #2289. Loans made or arranged pursuant to a California Residential Mortgage Lending Act License.
---
Famous Pizza & Beer

Famous Pizza is a locally owned business and proudly offers some of the most delicious pizza & beer in all of Northern Arizona. Our menu also includes delicious buffalo style chicken wings, salads, sub sandwiches and other tasty appetizers. Please also check out our list of fresh tapped craft beers on tap and in the bottle.
---
Flagstaff REI

At Recreational Equipment, Inc. (REI) we believe a life outdoors is a life well-lived. Since 1938, we have been your local outdoor co-op, working to help you experience the transformational power of nature. We bring you top-quality gear and apparel, expert advice, rental equipment, inspiring stories of life outside and outdoor experiences to enjoy alone or share with your friends and family. And because we have no shareholders, with every purchase you make with REI, you are choosing to steward the outdoors, support sustainable business and help the fight for life outside. So whether you're new to the outdoors or a seasoned pro, we hope you'll join us.
---
Global Wealth Management Group of Raymond James

Today, financial possibilities are as mobile as people – they cross oceans, reach beyond borders and connect communities across the globe. In a sense, today's investors are citizens of the world – with access to international professionals, ideas and markets, and these are the investors we specialize in serving. At the Global Wealth Management Group of Raymond James, we offer more than 60 years of combined international investing experience, and we work with citizen and non-citizen clients in 23 states and from 50 countries. Over the years, our team of investment professionals has accumulated broad financial expertise and sought sound opportunities throughout the world. We approach investing globally, both in spirit and in action, and we've been fortunate enough to serve a clientele as diverse as our perspective. In addition to thinking globally, we also serve globally. We take care to ensure that the unique cultures and circumstances of our clients are well understood and well respected, and we strive to offer them exceptional support – from addressing specific investment concerns quickly to greeting them at the door – at every level, every day.
2 Wisconsin Circle, Suite 930, Chevy Chase, MD 20815
T: 301.657.1540 F: 855.803.4651 TF: 855.608.7544
Raymond James & Associates, Inc.
Member of the New York Stock Exchange/SIPC
---
Guidance Air

Guidance Air offers the premier helicopter tour experience of the beautiful Sedona landscape. Our award-winning staff has been operating in Northern Arizona since 1998. See the red rocks from a whole new perspective in our fully-equipped fleet.
---
Hale's Roofing

We realize that nobody wants to repair or replace their roof. You call a roofing contractor because you're seeking honesty, quality and a fantastic reputation. You're probably dealing with an insurance company as well with lots of questions. We Can Help You With All Your Roofing Needs. At Hale's Roofing, our promise is to give you 5-Star service and workmanship on your new roof or repairs. Our team has over 25 years of experience building & repairing custom roofs.
---
Hilton Sedona Resort at Bell Rock

Nestled along the Red Rock Scenic Byway, Hilton Sedona Resort at Bell Rock offers a respite on the journey toward escape, discovery and renewal. With sweeping views of Bell Rock, the resort is the only Sedona resort offering a full-service spa and an adjacent golf course. 221 newly renovated guest rooms and suites feature a gas fireplace, microwave, refrigerator and private balcony or patio. Resort amenities include three sparkling pools, expansive athletic club and spa, and championship golf.
---
Indian Gardens Cafe & Market

Farm to table café & market. Full coffee bar, breakfast, lunch, craft beer, wine & garden patio.
---
Keep Sedona Beautiful

Keep Sedona Beautiful is a non-profit organization committed to protect and sustain the unique scenic beauty and natural environment of the Greater Sedona Area. Our aim is to preserve the wonder of the Sedona area's scenic natural beauty now and in the future. Our activities range from education and advocacy to hands-on tasks such as litter lifting and preserving the quality of Oak Creek, to maintaining Sedona's dark, star-studded night skies. You can contact KSB at info@keepsedonabeautiful.org or by calling 928.282.4938.
---
L&M Sky Fund
Donation from Lisa and Marty Glinsky.
---
L'Auberge de Sedona
Named #1 Hotel in the Southwest Condé Nast Traveler Reader's Choice Awards. AAA Four-Diamond luxury accommodations in 88 meticulously appointed cottages & guest rooms in six distinctive settings: Creekside, Vista, Spa and Garden Cottages, the Lodge and the Creek House. L'Auberge is a place where extraordinary memories are created, romance rekindled and where unplugging results in true connection. Creekside Dining at Cress on Oak Creek & Etch Kitchen & Bar.
---
Pink Jeep Tours

Since 1960, Pink Jeep Tours has been providing the most talked about off-road adventures in the Southwest. Our award-winning excursions are known as the premier "must-do" tours in Sedona. Whether you're seeking rugged adventure, Native American history and culture, nature, geology, or panoramic vistas, Pink Jeep has the right tour for you. You Gotta Do It!
---
Priority Payments Tech Partners

Northern AZ's only LOCAL merchant services provider since 2003. Donating 20% of our GROSS profits.
---
Red Agave Resort

Sedona's red rock adventure resort directly bordering Coconino Ntl. Forest with Sedona's most breathtaking views. Lodging includes nine A-Frame chalets and five suites each w/kitchen, breathtaking views, pool, jacuzzi, a private gate leading to trailheads, fire ring, grills, recreational retreat & concierge services.
---
Red Rock Dental


Comprehensive dentistry: implants, same day crowns, emergency service and short-term orthodontics.
---
Sedona Homes and Land - Rick Wesselhoff


Rick Wesselhoff is an avid trail user and advocate for the Red Rock Ranger District trail system. Since moving to Sedona in 2000, Rick has logged thousands of miles on Sedona's trails both on foot, as a long distance runner, and on mountain bike. Over the years, Rick has volunteered his time to maintain trails, to build new trails, and was one of the first Sedona Trail Keepers to financially support the program.
If you are an avid lover of the outdoors, and looking to make Sedona a part of your future, Rick can help guide you down the right trail to make your Sedona dreams come true.
---
ROAM Events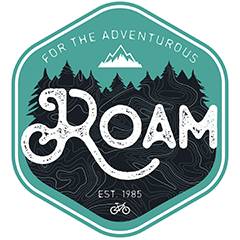 Since 2015, Roam Events has grown into an industry-leading event management company working with innovative businesses leaders and game changers to create extraordinary outdoor events. Fresh air and freedom are at the core of everything we do. We're about creating experiences that are refreshing, inspired by nature, and ultimately - fun as hell. These include Roam Fest, a 3-day women's mountain bike festival (bike party) in Sedona, AZ and Brevard, NC, and our Roam Retreat series that take place all over the country (more bike parties).
---
Russ Lyon Sotheby's International Realty

Sedona's Top 1% producer for seven years. Specializing in homes & land we provide "White-glove" service in all price points. An expert in real estate marketing, offers highest web visibility for all listings, reaching top tier clientele, nationally and internationally. Speaks Italian & French.
---
Save Our Ancient Red Rocks (SOAR)

SOAR is a non-profit organization focused on preserving for future generations the natural beauty of the Greater Sedona area. We invite you to join us in the effort to protect the National Forest of this spectacular Red Rock Country from resource exploitation and development. You can contact us at saveourancientredrocks@gmail.com.
---
Sedona Golf Resort

No other Sedona golf course provides a better combination of jaw-dropping splendor & exceptional challenge. The thrilling 6,646-yard, par 71 course is widely considered among the world's most unforgettable golf experiences. Recipient of a continuous four-star rating from Golf Digest.
---
Sedona Mountain Bike Festival

The Sedona MTB Festival is 3-day mountain bike celebration that will include a Main Expo/Festival, bike demos, shuttled rides, a beer garden, great bands for (3) nights and a whole lotta sweet RED SINGLETRACK!
---
Sedona Pines Resort

A family resort located on the western edge of Sedona. Individual modular cottages, full kitchen, microwave convection oven, TV's, DVD/VCR player, CD stereo, and jacuzzi tub. The resort also offers a large pool, two spas, free laundry facility, fitness room, mini-golf and free WiFi.
---
Sedona Real Inn & Suites

Stay at Sedona Reál and expect genuine friendly service, flexible room types and resort-like amenities. In the quieter West Sedona area, our hotel is easy to get to. A complimentary hot, delicious breakfast, free WIFI, and ample parking are included in your stay. Go to our site for the best rates!
---
Sedona Rouge

Our AAA approved hotel is set in west Sedona, convenient to shopping and touring Sedona. This sophisticated property is home to Reds restaurant and lounge and, The Spa at Sedona Rouge, featured in Condé Nast Johansens Luxury Spas guide. Guest rooms boast dramatic colors, rich fabrics and sensual Andalusia motifs. Amenities include wireless Internet, fitness facility, pool and jacuzzi, steam rooms, private outdoor hydro-tubs, and the red rock viewing and stargazing terrace.
---
Seven Canyons

Seven Canyons is a private golf club open exclusively to club members and guests of Enchantment Resort.
---
Singletrack Futures Foundation

The Singletrack Futures Foundation "SFF" was established in Tampa, Florida in July 2013. SFF's focus areas are kids bicycle programs and non-motorized trails. SFF has funded both focus areas in Metro Washington, D.C. as well as Sedona, AZ. Grants are by invitation only.
---
Sky Rock Inn of Sedona

The Sky Rock Inn of Sedona's award winning design allows 360 degree views from our four Terraced Promenade Decks. Our Decks are a great place to relax and take in the beauty of Sedona. We have cushioned seating areas and fire pits on upper terraces. We offer Free Shuttle Service for our guests to uptown Sedona, the gallery district, and the most popular shopping and dining! In the morning enjoy our Free Hot Breakfast Buffet, then chat with our Concierge for great ideas.
---
The Hike House

Sedona's Premiere Hiking Store that captures the total Hiking Experience. 'Sedona Trail Finder', Sedona's only interactive trail finder; Hiking Footwear & Gear; "On & Off" Trail Apparel; and the Energy Cafe. Visit us at www.thehikehouse.com or across from Tlaquepaque next to Garland's Rugs.
---
Linda Rogers Team – Loan Simple

Linda Rogers is the Sedona Branch Manager and Sr. Loan Officer for Loan Simple Inc. Linda and her team take the complication and frustration out of mortgage lending. Fifteen years of experience have resulted in thousands of satisfied customers and many industry accolades, including Linda being named one of MPA's Elite Women in Mortgage.
---
The Mountain Bike Association of Arizona

The MBAA promotes, protects and preserves the Arizona mountain biking experience through advocacy, education and responsible, recreational and competitive mountain biking.
---
Thunder Mountain Bikes

Sedona's premier bike shop for all your mountain and road cycling needs. Bike rentals, demos, sales, repairs, clothing, mountain bike trail maps and friendly service. Bikes and gear from Trek, Niner, Intense, BMC, Troy Lee Designs, Club Ride, Camelbak, Osprey, Giro & many more. Come ride with us!
---
Tlaquepaque Arts & Crafts Village

A Sedona landmark since 1970, Tlaquepaque treats visitors to an excellent collection of over 40 galleries and shops bordered by four superb restaurants. Modeled after Guadalajara, Tlaquepaque offers outdoor dining as well as events, private parties and weddings. Open daily. Variety of shops & galleries.
---
Verde Valley Cyclist Coalition

The Verde Valley Cyclists Coalition, Inc. (VVCC) is a 501(c)(3) non-profit formed to improve the bicycling environment and quality of life in the Verde Valley of Northern Arizona. We do this by encouraging bicycle use as an energy-efficient, economical and nonpolluting healthful and enjoyable form of transportation and recreation.
---
Verde Valley Wheel Fun

Verde Valley Wheel FUN (FUN) is an Arizona non-profit corporation dedicated to providing mountain bicycling opportunities for all Verde Valley youths, regardless of skill level, especially those receiving free lunches through participation in the National School Lunch Program. FUN forms partnerships with local public school districts, the school administrators and staff. FUN's goal is to empower young people, in grades 3 through 12, through mountain bicycles, fostering values that support youth on and off the bike into their future.
---
Wildland Trekking Company

The Wildland Trekking Company provides professionally guided, all-inclusive hiking tours to Sedona, the Grand Canyon, Havasu Falls and beyond.
---
Yavapai Title Agency

Yavapai Title Agency remains the only locally owned and operated title company in the county. We are committed to maintaining our complete title operations here in Yavapai County. We recognize performing this vital function locally not only assures in-depth knowledge and expertise, but keeps our community strong as our employees and their families are committed to our community.
---