On May 31, 2019, USA Today announced that Guidance Air Service, LLC, helicopter tour provider in Sedona, ranked #3 in the Top 10 Best Helicopter Tour in the nation.
The 10 Best Readers' Choice Award contest launches new categories every other Monday at noon, revealing each category's 20 nominees. After 4 weeks of voting, the contest closes on the 28th day at noon. On the Friday after voting ends, winners are revealed. Rules allow the public the right to vote online for one nominee per category, per day. Nominees for all categories are chosen by a panel of relevant experts which include a combination of editors from USA TODAY; editors from 10Best.com; relevant expert contributors; and sources for both these media and other Gannett properties. The nomination panel for each award category is displayed on its associated contest page. All voting is digital and the 10Best Readers' Choice Award contest is accessible on the 10Best.com website.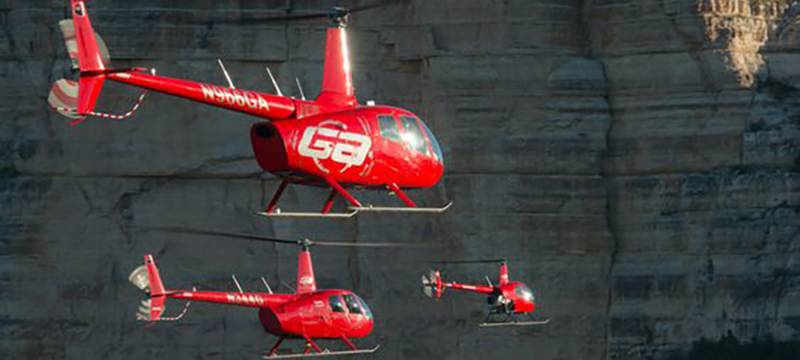 Guidance Air Service, LLC launched a marketing campaign as soon as they became aware of their nomination. For 4 weeks, community members, customers and social media followers voted daily. This was a huge community effort that made it possible for Guidance Air Service to be awarded #3 helicopter tour provider in the nation. Guidance Air Service, LLC was the only Arizona native tour provider to be nominated for this Reader's Choice Award. All other nominees were from other origins in the United States.
In addition on this great honor, Guidance Air Service is the #1 Outdoor Activity in Sedona per TripAdvisor reviews and for the second year in a row, they have received the Certificate of Excellence Award from TripAdvisor.