FLG X is honored to mark this 10 year milestone with a slew of events, promotions, and community connections. With over 4,000,000 zip line runs completed and the largest zip line and adventure courses in the United States, FLG X has become the destination of choice for tourists and in-state travelers alike. Through strategic partnerships, FLG X and Coconino County continue to innovate and encourage local entrepreneurism–with key developments in 2022 including updates to course elements, charitable donations, and social media promotions. FLG X has consistently improved, updated, and changed the Courses over the years and continues to invest hundreds of thousands of dollars to keep FLG X the place to come.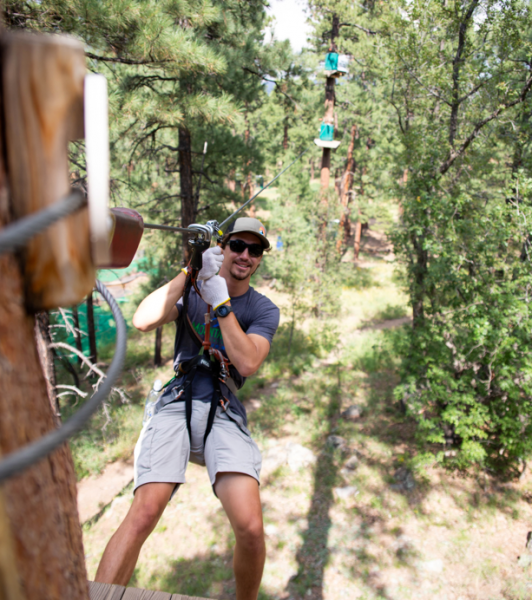 Flagstaff Extreme (FLG X) provides a safe, fun, physical and unique outdoor experience in the trees. FLG X challenges guests to push their limits and overcome their fears in a supportive environment. Through shared experience FLG X creates an opportunity to build relationships with friends, family or groups and to leave feeling a sense of accomplishment. Find answers to the frequently asked questions.
To choose your adventure go to www.flagstaffextreme.com and book you time in the trees!