Wondering about what makes Sedona so Special? Interested in the Vortex and Energies of Sedona? Embracing the Beauty of Nature? Are you Stressed? Unsure of your Next Step? Out of Balance? Looking for a Change? Come out on a Journey with Us in the Energies of the Beautiful RED ROCKS of Sedona.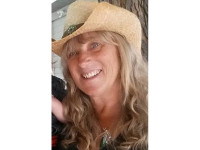 Sedona Spirit Journeys
Sedona has many beautiful unique flowers that bloom between April 1st to May 31st. Lets go out and discover many of them on this special spring tour. Charge you batteries and be ready to find the flowers and take a lot of pictures.
Price $222 for 3 hr for 1 person: $288 for 4 hr for 1 person
Come experience the beautiful Flowers that are blooming.
Coupon Provided By:
Visit Sedona
| Valid Through: 05-31-2017
Print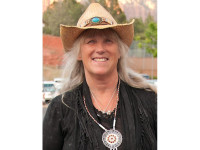 Sedona Spirit Journeys
TOURS
"Introduction to Sedona" 2-4 hr. (non hiking tours)
"Spectacular Vortex Tour" 2-4 hr. (vortex, eductional)
"Spiritual, Sacred Land, Medicine Wheel, Shamanic, and more Journey" 2-4 hr.
Visit our Spectacular Views of Sedona, Sacred Sites, Explore the Energies, and Create a Personalized Vortex Journey, and much more with our Wonderful Guide – Crystal StarrWeaver. She is an experienced guide of Sedona, a Wisdom Keeper, Ceremonial Leader, and an Intuitive Facilitator with a very diverse background. 3 hr / 4 hr/ 6 hr Tours. Visit our website – sedonaspiritjourneys.com or call 928-301-9049 for information, tours, and bookings. Tell us you seen this posting and we will take 20% off the tour prices. Larger groups call for group pricing.
Coupon Provided By:
Visit Sedona
| Valid Through: 05-10-2017
Print