Vortex Tours, Readings, Empowerment Sessions, Weddings/Blessings, Class/Retreat, Metaphysical Store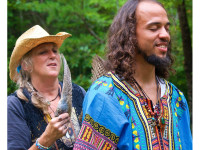 Sedona Spirit Journeys
The traditional Horse Hair Pottery is very beautiful and is a great accent to any room. We are located in the middle of the 1st floor of the Matterhorn Shoppes (#333 N SR 89A) at our Shop – Aligning Light of Sedona.
Come get a crystal, necklace, and much more – locally crafted beautiful items we have in the store. We support over 80-90 different artists and people.
Come in a look around. Thank you
Coupon Provided By:
Visit Sedona
| Valid Through: 05-06-2017
Print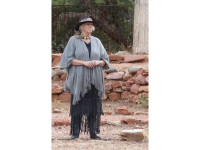 Sedona Spirit Journeys
At a point in your life where you are seeking answers? Looking for ways to create a high vibration in your life? Want a shift? Come have a Spiritual Guidance Reading/Session with Crystal StarrWeaver with Aligning Light storefront in the Matterhorn Shoppes, in Uptown Sedona. Stop by and get a 20, 30, 40, or 60 minute session to clear blocks, open to doors, gain empowerment, and receive tools to assist you on your journey. Readings are $77 – 30 minutes, $90 – 40 minutes, $144 – 1 hour. Savings – 20% off the reading. Money back Guaranteed.
Coupon Provided By:
Visit Sedona
| Valid Through: 05-06-2017
Print